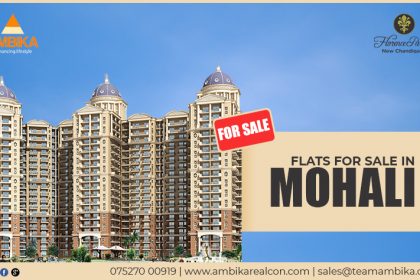 4 bhk flats in mohali are the best accommodation option, for the one who has just started the career and have moved to a big city. It's very important to take a wise decision while investing hard earned money in the property. Before buying 4 bhk flat, it's important to consider all the pros and cons. An apartment property always comes with more amenities, such as security, ample parking spaces, power back-up, water systems, and fire safety mechanism.
3/4 bhk Flats for Sale In Mohali | 4 BHK Flats in Mohali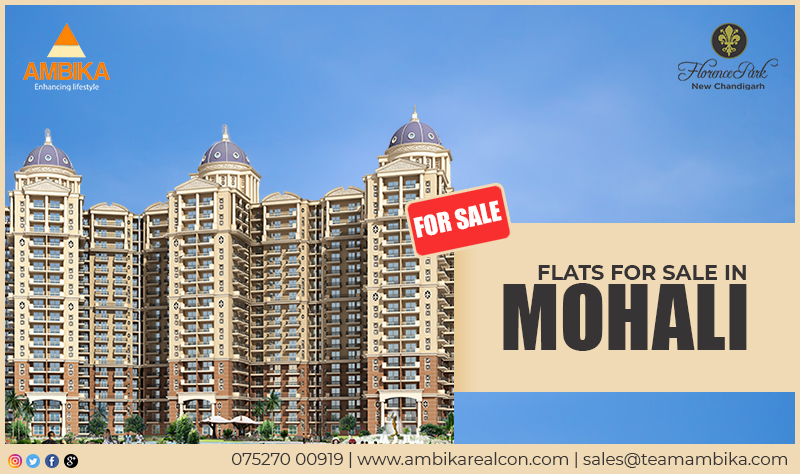 But when you are looking for an independent house, more responsibilities, come into action. This would include setting up of a small power back-up, your own water mechanism and security. So it's always better to look for a 4 bhk flat. In case you are looking for ready to move 3bhk or 4 BHk Flats in Mohali, it's better to meet Ambika Realcon. Right now Ambika is working on its new project, which has been named as la Parisian. The project has been equipped with every modern and world-class amenity that is best in service and quality.
The Reasons To Choose Mohali For 4 bhk or 3 BHK Flats are:
1. Prime Location (Mohali):

La Parisian is situated in the heart of the city near airport road Mohali. In case you are starting a new job or need to be in the city center, then the apartment is likely to suit you better than a house. The project is in a desirable city location from where everything is quite close and near.
2. Mohali Flat Provides Best Amenities :

Many people love to have a home with a swimming pool, gym, and tennis court, but the reality is it's very difficult to afford it Here is the best education center in this city. The great thing about this project is its luxury amenities that are enough in number to attract clients. There are swimming pool, gardens, tennis court, lifts, club house, play area and lot more other amenities that are best in class and service. These first-rate amenities are enough to make the residents feel luxurious.
3. Feel safe and secure in Mohali flats:
When one is looking ready to move ultra luxury 4 bhk flats in mohali, the main point to take in consideration is safety. Whether the apartment one is looking for is safe and secure. With Ambika, you will feel safe and secure. There is a proper arrangement of cameras and security guards. It is basically going to be a gated complex.
4. Good construction quality Flats:
The construction quality of the project is one of the main features that is setting this premium projects apart from the other. Everything from architectural makeovers to the quality of raw materials used to the design rebuild is superior and high. Best Engineers and modern and top-notch technologies have been used in establishing a residential project. Moreover, the project is quite very spacious and sophisticated design.
It's better to opt for Ambika due to modern architectural layouts and eye-catching designs which can enhance your living experience.