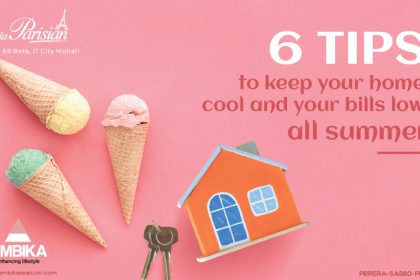 The onset of summers in India is the time for common man to toil. As the temperature soars it tends to sap away the energy and makes one lethargic. For many people in India, the use of Air Conditioners is usually not affordable. Therefore, we have decided to bring some useful tips to keep your home cool with artificial means and keep your electricity bill low. This blog is about the 06 important tips to keep your home cool this summer: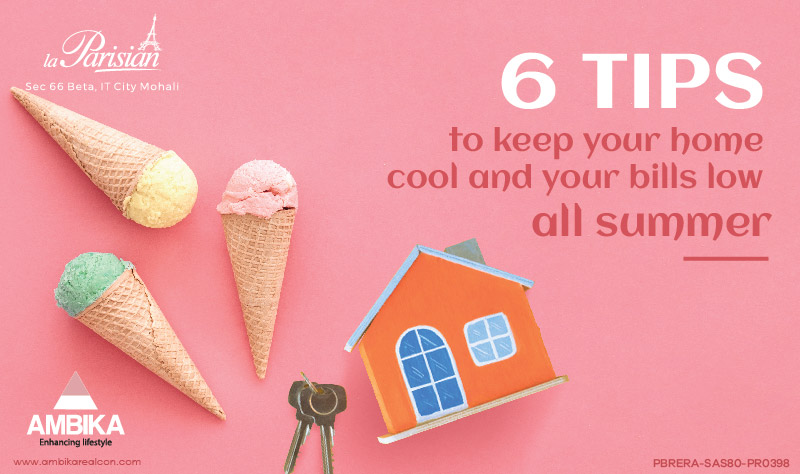 01. Curb the Humidity
Several places in India will have high humidity. It leaves individual sweating and feeling sticky all day along. To combat humidity one can wear loose breathable clothing that allows the sweat to evaporate. Cotton clothing is best recommended for the Indian summer.
Additionally, one can buy and use the dehumidifier that is available in electronic stores or even available online.
02. Use of the curtains or blinds
During the noon hours, the soaring sun produces too much heat. And this heat tends to find its way inside your home. During summers keep your blinds and curtain closed from morning till evening when the sun heat is at maximum. This way you can minimize the heat insulation within the rooms. You should open the curtains once the sun is away.
03. Plant Trees in your yard
If it is possible (space-wise) plant a lot of trees and shrubs around your home. Plants have the natural tendency to absorb the heat (up to 70% radiation blockage) and not allowing entering your home. The trees provide shade to the walls and windows of a home and thus lower the temperature of the walls (and rooms eventually).
04. Use a personal cooling fan
A cooling fan is ideal for personal use, ideally when you are occupying a room and want that area of the home to stay cool. Contrary to the effort of keeping the entire home cool, it is much wiser to use this mini cooling fan that will keep the heat at bay.
05. Install shades across your home
You can use a canvas or tarpaulin shade to cover the door and windows of your home. This shade would block any sunlight entering your rooms, but would still allow the air to pass through. For a beginning, this may seem like a hectic approach, but it is a practical approach that is aimed to keep your home cool and electricity bill low.
06. Unplug electric sockets
In summers unplug all the electrical appliances that are not in use. Whenever you plug into a socket it produces heat. And this heat is going to circulate within your home forcing you to switch on Air conditioners. Just a simple habit of unplugging your electrical appliances will make a huge difference in your efforts to keep the home temperature low in summers.