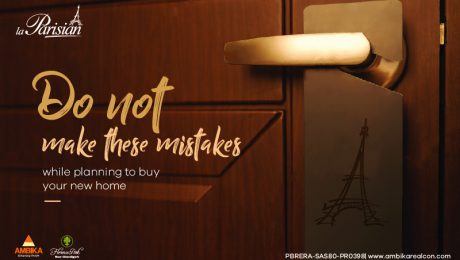 Buying a house in Chandigarh is a dream that everyone wishes to fulfill for themselves and their future generation. It is a dream that usually requires the biggest investment in one's life. It is a one-time decision and it is only advisable that you take all the factors into consideration to avoid making any mistake that you may end up regretting for a whole life. Here are some of the dont's that you should avoid while you scout for your new home.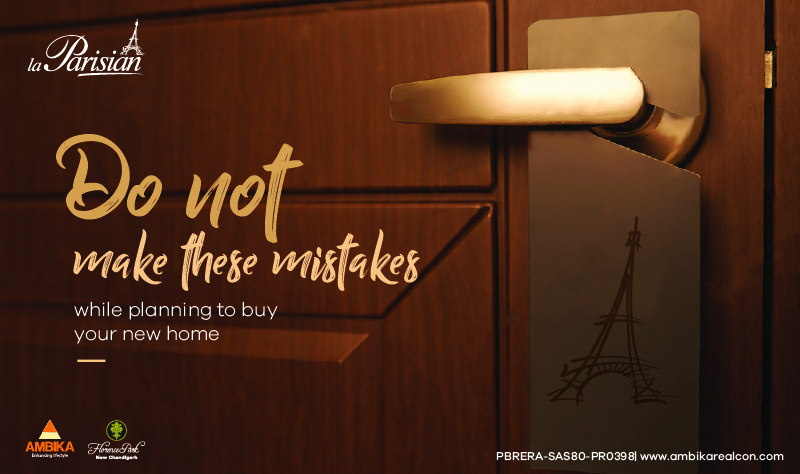 No Research of market and non – budgeting:
A market is a volatile place. The rates in Chandigarh real estate are never the same. Not researching the market for the best pricing and property listings is a big mistake. Not taking the consideration of expenses like registration taxes, consultation charges, in case of unfurnished accommodation one also must include furnishing expenses. When you make a budget for your home, usually the big expenses are accounted for and small expenses are ignored. This is a huge mistake.
These small expenses are many and they add up to a big amount and that can lead to a severe toppling of budget. Maintenance charges, stamp duty expenses, the fees for legal processing and document-making charges are some that may seem small but ignoring them right out of the face can prove to be a blunder mistake for your budgeting process especially when you are planning to take a home loan.
Builder reputation & purchase agreement :
People do not take into consideration the repute of the builder who is supposed to handle the project. This is a big no-no. Especially if you considering to invest in an under-construction project as it is economic for many, it becomes important that the builder's reputation is taken into account. This includes the builder's previous projects and it's timely delivery. It's reliability to provide the promised facilities and it's levying of additional charges.
Also, it is not at all advisable to ignore the purchase agreement. You must read it very carefully or hand it over to your lawyer or consultant to go through once and give you a summarised version. This can save you from any potential frauds or false promises. It also may give you a review of all the fixed and variable costs and expenses involved.
Not taking into account the locality:
You cannot live without the people around you. Man is a social animal and needs people around. This meaning the locality you choose must have the basic necessities like markets, schools, hospitals and your work place well within comfortable reach. This, if ignored may leave you frustrated for a very very long time.
There are many online platforms that offer complete price listings for a house for sale in Chandigarh. The buyer can well within his means, research and list down the properties that come close to his budget.