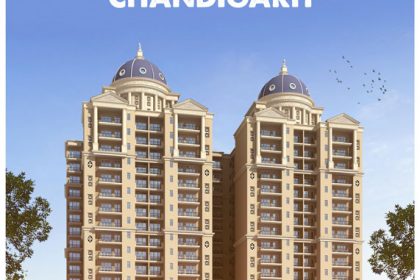 Most of the people are looking for a suitable house in Chandigarh for sale. Think of a place where you can live, work and play together with lone required amenities and overwhelm by the mesmerizing sight of the pool and garden. It's not a joke, but yes, this type of place can exist in the dreams of an individual. Although, in recent times with the increasing technology this has been made possible so far. Many real estate developers in India have initiated a great idea of giving all amenities in one in the form of luxury homes. Right now the most demanding city where most of the people are looking to invest in their house in the city if you are looking for a suitable independent house for sale in Chandigarh then your hunt ends here.
That means you won't have to roam here and there for the searching spa, garden, etc., all these are offered under one area. Most of the people look for a suitable house for sale where they can cherish every moment of their life.
House For Sale In Chandigarh
In today's times where investing the money has become a tough task. Luxury Home is an answer to the comfort and hospitality of a hotel experience well within your affordable allocations. flats for sale in Chandigarh brought to you by Ambika Realcon Pvt Ltd in Mullanpur is a boon in disguise to business and keen travelers. The beautiful flats for sale provided by Ambika for stays provide facilities at par with the luxurious industry with the comfort of a state of the fitness center, jogging track and clubhouse. This beautiful development comes fitted with several conveniences including modular kitchen, power backup, water supply, and CCTV security amidst an infrastructure with the number of avenues of happiness.
Buy House in Chandigarh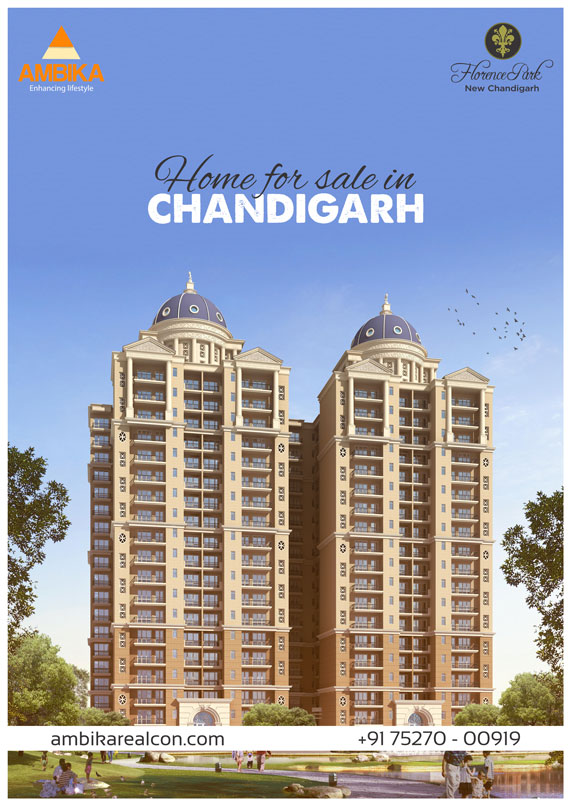 Almost everyone would love to be able to say that they own their own property. For many parts of that dream, is buying their own new property, according to their own tastes and requirements. To own your dream house it's better to consult one of the genuine real estate developers of era Ambika Realcon. Currently, they are busy while working on a new Project which holds 2 Bhk and 3Bhk flats in Chandigarh. We bring you ready to move in flats for sale that are built to meet all your amenities. The complex is being prepared by best engineers, fine quality material and ultra-modern standard for building construction.
If you are looking for an affordable house for sale in Chandigarh, then nothing can be better than Florence Park. Nowadays, it's very difficult to get luxurious Home at affordable rates, but AmbikaRealcon provides elegant flats in a suitable range.
These flats in the city are like a sanctuary, where one can rest, relax, enjoy time with friends. When we buy land, we look for it to provide comfort, to be a place where we can feel safe and invest our hopes, dreams, and wishes as a foundation for our future. Most of us have pretty similar goals and intentions in life, no matter what size, shape, color or type of home we choose in a given geographic location. Florence Park has all the attributes one is looking for. We providing the best home in Chandigarh for sale at best prices.
Florence Park is a great place when it comes to home for sale in Chandigarh. It is the best area along with the lush greenery across the location. Mullanpur is the best place for investment where growth is at a peak.
Quality of living is excellent.
Excellent social and physical infrastructure including power, water, roads connectivity and the presence of high-quality Health and Educational Institution.
Highly close to Panchkula and Mohali.
2bhk and 3bhk ready to move in flats in Chandigarh
3-tier CCTV security precautions have been followed for security purposes.
Highly Ventilated rooms, covered car parking, kid's play area, and giant parks are available
Highly spacious balconies
Easy access to daily needs of the school, grocery, etc.
Luxurious benefits like swimming pool, club house, elevators for each tower, etc.
Presence of leading Technology companies like Infosys near Mullanpur
Lots of windows to let in natural light.
These prevailing factors have had a positive impact on buyers who are looking for independent houses for sale. They have made the city a favorite destination for both local investors and buyers buy a house with Ambika Realcon Here is the Best college near Mullanpur.
House for sale in New Chandigarh – Outdoor Facilities
Florence Park is one of the most optimal and conventional urban projects. It offers 3 bhk flat for sale and a healthy lifestyle cum play area with ultra-modern ethnic design themes to match your tastes. Outdoor facilities envelop a beautiful swimming pool, kid's play area, cycling tracks, jogging tracks, and nature parks. The Club has some great sporting choices such as elegant spa, community club, yoga, and meditation center, kids' zone, games room, and play area. Flats have also taken into consideration all security aspects for home buyers. The project well covered with CCTV Camera for 24/7 safety.
Best independent house for sale in Chandigarh Don't miss the chance. Come and grab your home of the dream. Give us a chance to serve you the best.
Features When You Choose Ambika Realcon
When you decide to buy a house near Chandigarh you must look for a host of amenities and features that gives the best value for your budget. These features define your living standards and determine the overall quality of life for you and your family. Let's have a look at these features:
Gated Community:
To live in a society with ample security features must be on your priority list. A gated community signifies that security is the mainstay of the project plan and the builder has made significant efforts to ensure the same.
Prime Location:
To have a home in the prime location of the city adds to the status symbol and ensure that life is comfortable from traveling and commuting perspective. Ambika's Project Florence Park is a just 12 minutes drive from Sector-17 and Sector-35 – the busy hubs of the city. Premiere hotels like JW Marriot and Taj are also within 10-15 minute drive from the township.
Amenities in Galore:
You get all the luxuries of a European country right within Chandigarh. This is a place where health and environment are the necessities and not just amenities. To improve your health the society has a swimming pool with a spa with a modernly equipped gym at Club IRIS. For recreation purposes, the residents can indulge in Table Tennis, Carom, Chess, and Card games. For adrenaline, there is a Billiard and Pool table at the club for the young and restless.
Besides the above-listed, a buyer must also take care of several other features when they look for an independent house/home for sale.
About Mullanpur Chandigarh
Mullanpur is an upcoming residential and commercial township on the Kurli-Chandigarh Highway that is being developed because of the unavailability of real estate in prime Chandigarh. However, the region is not very far from the central city and within easy access to the Tricity. The Florence is thoughtfully developed around the city outskirts and within the proximity of Chd Botanical Garden, the IAS-PCS Society and the IRB Campus in Sarangpur. Mullanpur is definitely the upcoming hot-spot and major development projects are already completed or underway in this region.
Independent House & Villas for sale
Luxury is redefined when you chose Independent Villa Houses of the Florence Park. The super luxury quotient of the project draws the attention of the rich and famous. Each villa designed in a modern manner depicting a comfortable life. Every house has its own patio where you can spend your morning and evenings over coffee and observe the unobstructed view of the sky. Each independent house villa fitted with the chic modular fittings that ensure trouble-free daily chores. You do not have to search any further if you have a villa lifestyle in your mind.
Choosing Semi furnished Apartment
At Florence Park, you can look for an apartment for sale that is not totally furnished and open for your own creativity and modulations. This semi-furnished house for sale in Chandigarh in the prime location of the city offers a perfect backdrop and ambiance to develop your own dream with well-conceived interiors and even scope to modify the exterior. Such a house will have the basic furnishing of almirah, drawers, and shelves, but were designed in a manner so that the actual owner could add their own imagination.
So now you can buy a home in Chandigarh and enjoy the luxury and comfort at moderate prices, courtesy Ambika Realcon. Their flagship project gives you all the facilities such a secured gated community, the oomph of a prime location and villa styled row houses. With Ambika, you get the trust of a builder who has their presence for 30 years and still going young. Their elite projects like Florence Park and La Parisian are the projects that have been replicated by other builders of the city and the entire Tricity.
Important things you Should Keep in Mind Before to buying a House
When you decide to purchase a house in Chandigarh there are a number of important things you should keep in mind. Through this blog we try to emphasize the important factors that will govern your decision and gives you the best deal.
Budget Allocation:
Your targeted budget to buy a house for sale in Chandigarh decides the features and amenities that you can expect. This budget is also crucial when it comes to the location of your new home.
Housing Loan:
How much home loan is needed to purchase a home? Depending on your budget and the down payment you can manage, you can figure out the home loan that you will require.
Features & Amenities:
Remember to prioritize the features and facilities that you expect from your new home. You will not be getting everything that you wish for, so make sure that you decide what is most required. If you are a family with young kids then features like schools, hospitals and play area in the vicinity is important.
Location:
The location of your home should be in proximity to where you work. This ensures that you will spend minimum time in traveling (and also reduce the traveling budget). Accordingly, you have to search for a house for sale in Chandigarh.
The factors listed above are some of the key points that help in making the decision to purchase a home for sale that meets your expectation. To get an expert opinion on this matter you should get in touch with Ambika Realcon @ +91 172 500 1110 for more details.
Contact Us: –