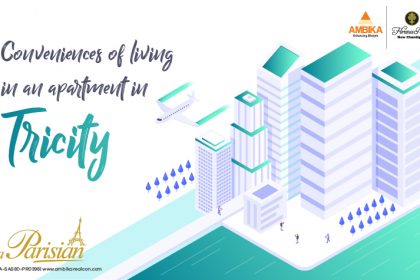 The landscape of Tricity has transformed in recent years. The skyline of Mohali and Panchkula is dotted with high-rise apartments and commercial centers, edging ahead of the traditional independent home lifestyle. The freedom and appeal of living in your own independent home are tempting. However, more and more families are inclined to live in an apartment because there are many advantages to doing the same.
Key Advantages of Living in an Apartment in Tricity: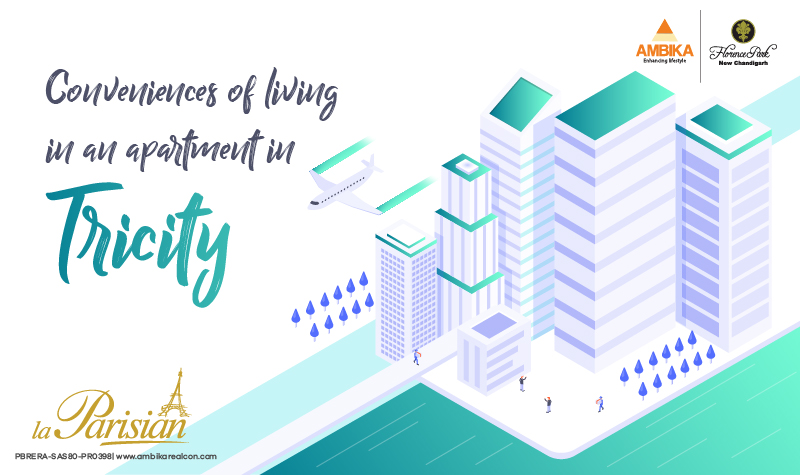 Residential Facilities
Life in an apartment home comes with many facilities that are difficult to accommodate in an independent house. A good residential apartment offers amenities like swimming pool, clubhouse, community center, and well-maintained parks & gardens. It is nigh impossible to incorporate all these facilities in an independent home.
Low or No Maintenance
An independent home demands house maintenance jobs on a regular basis. On the other hand, the maintenance responsibility of a building apartment lies mostly with the builder. This saves the home owner the burden of time and energy required for maintenance jobs.
Secured Environment
A residential township offers a secure environment necessary for kids and family. The apartment building will have a gated community with vigilant security guards on duty 24×07. Most apartments these days are equipped with CCTV surveillance to boost their security measures.
Reasonably Priced House
An apartment home is likely to cost much lower than an independent home of the same size and in the same location. That's because the development cost of an apartment is far less compared to the development cost of an independent home from scratch.
Trouble-free Maintenance
Daily or periodic maintenance of the apartment building is taken care of by society. Upkeep of the parks & garden, cleaning of the premises and availability of maintenance staff is taken care of by the centralized residents association.
Quality Construction
Buying an apartment from a reliable builder ensures good quality construction of the building. A trusted developer will use superior building material to ensure hassle-free, low maintenance homes to its buyers.
Good RoI
An apartment in a residential building is likely to witness an increase in its monetary value in the long run. From an investment perspective, a residential apartment will offer good returns on your investment.
All these lucrative benefits and lifestyle convenience gives apartment home an edge over the traditional independent homes. In Aerocity Mohali, Ambika Group's La Parisian offers all the above-mentioned benefits. We recommend you to speak to our customer support executive to know about the classy benefits offered at La Parisian.