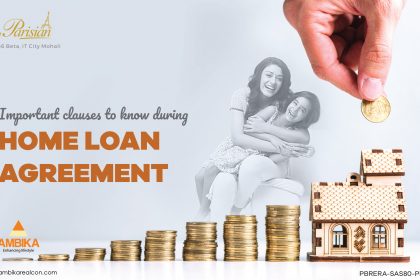 A home loan agreement document dictates the terms & conditions of the loan. This agreement becomes the basis of how much and how many EMI you will be paying, the tenure of home loan and other prevailing conditions.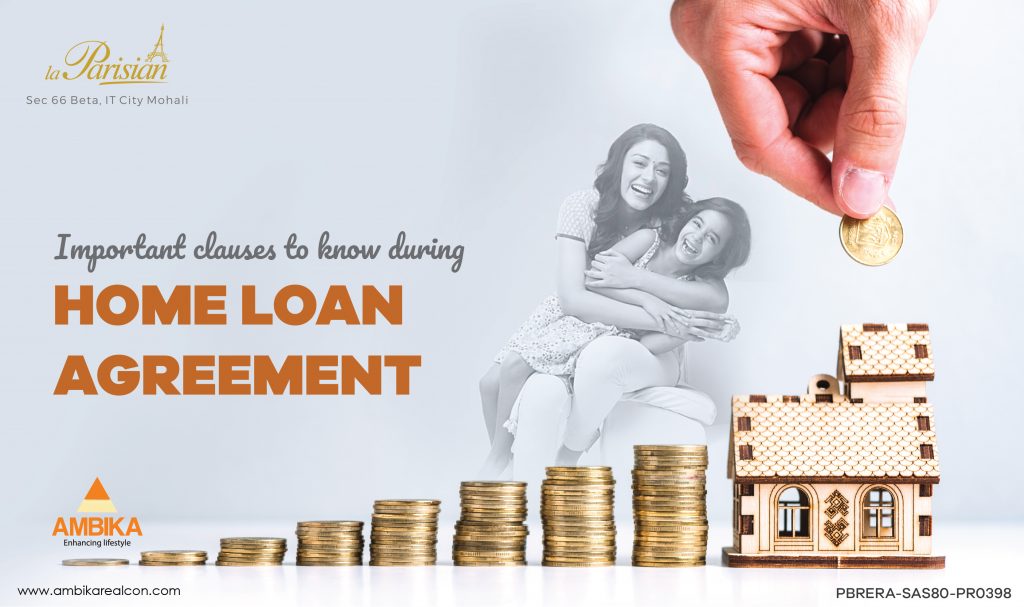 Loan taker must be aware of the important clauses that are given in details in the agreement. In certain circumstances, it is those minute points that become arguable and an individual must be clear about the formalities defined in the home loan agreement. Through our blog, we list those important clauses that every person must keep in mind.
The clause of Interest Fluctuation
Amongst the two types of loans, an individual can either opt for 'fixed rate' home loan or the 'floating rate' loan. In the second type of loan, the borrower must clearly understand the meaning of floating rate. As per the policy, your interest rate will vary according to the market conditions (as per MCLR) without the approval of the borrower. It is important to keep a tab on the fluctuating rate of interest to ensure that there are no discrepancies.
Defaulter Clause
The bank can declare the borrower as 'Defaulter' under more than one condition. Indeed, non-payment of EMI is a typical condition of being a defaulter. However, a bank may include other conditions in their agreement clause that may identify the borrower as a defaulter. In a situation when the borrower is involved in a civil or criminal case he can be called as a defaulter. Sometimes, the divorcee party may also become defaulter in case of a joint loan.
Agreement Amendment Clause
The approval of the borrower under this clause allows the lender bank to change (or amend) certain conditions mentioned in the agreement. Amongst other things, the bank can also make corrections to the loan interest rate. Crucial amendments may come into effect if the borrower intends to repay the loan earlier than the decided tenure. Some banks may decide to impose a hefty fine under their amendment clause. Make sure you are aware of the same.
Force Majeure (or the Reset) Clause
For the fixed rate home loan the rate of interest is standard and remains constant throughout the loan tenure. However, under the Reset or Force Majeure clause, the bank can convert your fixed rate loan to a floating rate loan. This revamp of the loan agreement is a low possibility (political unrest, natural calamity, war), yet the borrower must be aware of this all too important clause.