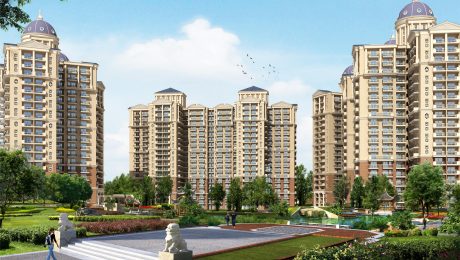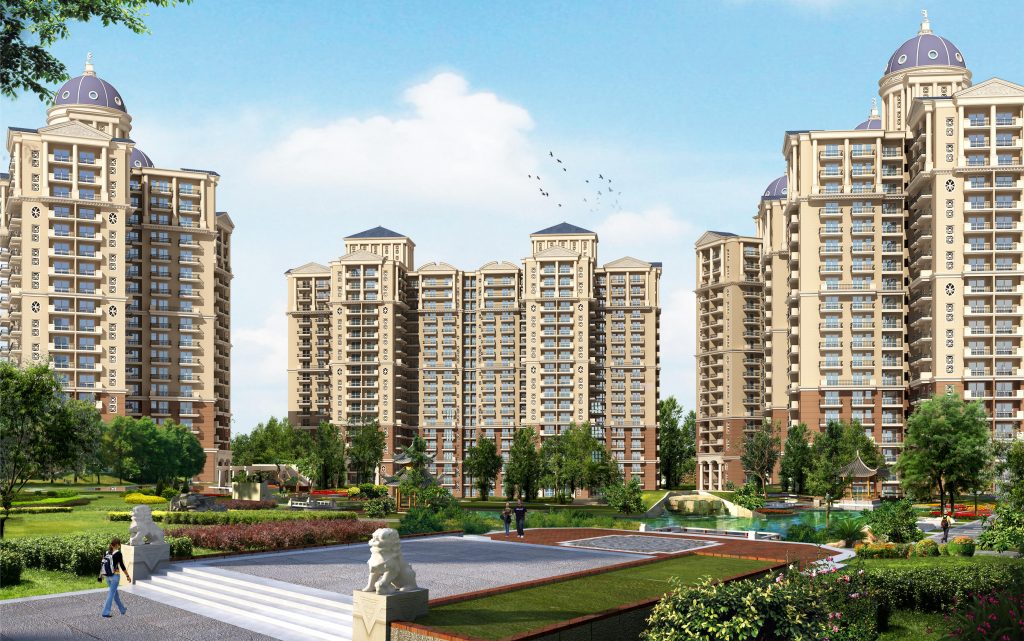 Standing tall with pride for decades, Ambika Realcon is the answer to all real estate needs. It has been operational for almost 50 years enriching people's lives with the home they offer. House is not an abode unless one gets the best of it. With Ambika's Florence Park, you can realize the dream of owning luxury apartments in Chandigarh, not a house that offers the comfort zone within your arena. If you are looking for Luxury Flats in New Chandigarh, then your hunt ends here.
Ambika Realcon is not only a name that one can associate with buildings and residential complex; it is the name which reflects the soul of a mother that cares and is not satisfied giving enough to the children. Therefore, the name Ambika aptly coincides with the experience it has been offering to the people. Its undying efforts to offer new chandigarh flats to the needy within a comfortable pocket has been commendable. After many other landmarks and beautiful projects already offered by it, the next jump is on bestowing the people of the city with residential property in Chandigarh.
Are you looking for Luxury Flats in New Chandigarh? Florence Park has been proving its worth time and again by providing premium homes for those who couldn't even dream of it. Usually, premium homes or luxury flats in New Chandigarh cost sky high prices. This is the myth which Ambika endeavors to shatter so that a new definition of luxury homes for all accepted. It has been offering best rate homes for average Indian buyers who wouldn't want to dent their pockets in order to live their dream. The flats it offers are affordable and budget-friendly which means any non-billionaire can buy it.
The belief in catering to the needs of the common man as well as the wealthy class has led Ambika to where it stands today. Accountability and working with ethics are what defines its true value for perfection. What keeps you waiting then? Contact Florence Park for owning your abode. With this expert, you can get the best homes ranging from 1 BHK to 4 BHK or maybe penthouse and another premium residential complex. 1 BHK, 2BHK, and 3 BHK flats in Chandigarh have never been so luxurious for Chd news visit here.
Ready to Move luxury flats in Chandigarh
It is not so easy to give meaning to the word luxury. It is a word which has a different meaning for different people. Meaning shifts and changes like the shape of a mountain in a driving mist. But the real meaning has been given by Ambika Realcon that deals with the sale of ready to move luxury flats in New Chandigarh. According to Ambika, luxuries are all those things which are not essential to life and efficiency, and therefore they contain many things, not only innocent but very desirable. Ready to move new chandigarh flats are best in class and are highly luxurious. All the apartments have been equipped with world class amenities and facilities.
Facilities
Some of the world class and ultra modern facilities are: Swimming pool, Rainwater harvesting system, Lawn tennis, Badminton court, 24 hr water supply, power back up, kids play area and a lot of other high-class amenities which are quite helpful for any individual. With Ambika, live life as per your own requirement. Live life as you want with all the facilities and benefits.
Everyone wants to live in New Chadnigarh flats of their dreams. But there are only a few who are living their dream. You can be among them. If you want to make your dream come true, do meet Ambika. 
Why choose New Chandigarh Flats
In today's world, most of people prefer luxury and big apartment than a traditional house. There are many perks in living in an ultra-modern apartment with Ambika. To begin with, Ambika's apartment provides boosted safety, so one could ensure that leaving home with wealthy property is secure. There are guards and cameras to see if any stranger is entering into the building area. 
There is a cutting-edge gym facility, it means, you could save money and time. To stay healthy, one does not need to go far from home and that person would enjoy facilities in the building effectively. Besides, internet games are provided in the building that would serve a source of enjoyment for everyone there, so accessing games and fun would not be a problem. The other benefit is the super area with lush green surroundings which would be served as the source of fresh air and a healthy mind.
Additionally, the costs for any of the amenities which one has to pay will decrease. In addition to a super area, there is the availability of energy efficient appliances which will help to reduce energy and cost. Another good benefit here is that one is not responsible for a repair which is an important option for who has no time to take responsibility for repairing home. 
Above all, Garden care is no problem. One who loves to live in green areas and has no time to care the yard could enjoy living in a modern apartment surrounded by a green area. 
Comfortable and luxurious Lifestyle
In Short, the home provided by Ambika near Mohali Punjab are the home to world-class and modern facilities. These facilities are enough to make anybody's life comfortable and luxurious.
It is a well-known fact and an accepted society norm, that the way you dress, your lifestyle and the home and environment you live in, reflects your social standing. It is therefore very important to choose the house that is a reflection of your personality. At the end of each day, everyone wants to achieve the perfect home and lifestyle that not only becomes the comfort zone or an extension of the personality, but also a special space that can be shown to friends and family.
In today's time, home design and styling has become elemental to this expression of the self, almost becoming a story told through design. The home space is being intensely turned into an 'object' or possession imitating the social status of the owner and his personality.
Mind-blowing design
In case you want to live in a home that has mind-blowing design and architecture and says about your personality, then no one could be better than Ambika. Right now Ambika is working on the two projects Florence Park and La Parisian in Mohali. Both the projects have awesome design.
To cater to new-age demands, developers, architects and interior designers of Ambika have tried their best in raising the bar. They have been adhering to international standards in terms of landscape design, amenities, facilities and services offered to the resident.
Also, with increasing income and nuclear families, it has become much easier to afford designer homes. Moreover, the present generation has the capability to identify, acquire and put together an ideal collection of unique, hand-picked objects that reflect one's personal style, taste and hence social status. The floors are quite affordable. In case you want to buy new chandigarh flats then do meet Ambika Realcon.
Wednesday, 02 November 2016
It is time to step up your real estate search up a notch. The next time you plan on buying a new house for your family, make sure you buy a residence indeed, because just a house is too old fashioned now since you can get a luxurious living space right within your budget. So why limit yourself to the same old monotonous similar looking houses in the crowded urban when you can buy yourself luxury flats in Chandigarh at the same price.
Since you may be wondering why Chandigarh?  Well, the most appropriate answer would be Why not?
A splendidly and meticulously designed city with beautiful and picturesque landscape despite all possible urbanization and a peaceful and green living atmosphere is one apt definition of the city. Imagine owning property in Chandigarh city, a place that itself sounds like a serene vacation destination.
With the upcoming real estate development in New Chandigarh, you can easily afford a 2 BHK flat in Chandigarh or for that matter; even a 3 BHK flats in Chandigarh is more than affordable. The luxury flats in Chandigarh are going to be worth every penny that you shall pay to purchase that place. It'll be guaranteed more than a house you'd have in mind. It will be a complete residence equipped with any and every possible facility that you could ask for or imagine. From uniquely designed and spacious kitchens to ultra-modern bathroom layouts and fittings within your apartment to gymnasiums, sports centre and well-maintained parks inside the society; a property in Chandigarh city has just about everything to offer your family.
Following is a list of a few things that you can expect in your new luxurious and supremely comfortable residence in the beautiful city (the list is not exhaustive though, be sure to be surprised with even more but never less facilities):
Spacious and fitted modular kitchens with adequate ventilation and storage space
Latest bathroom designs and luxurious fittings with rain showers
Large rooms with excellent ventilation
Gym
Sports centre for kids and adults both
Parks in every residential society
Ample and reserved parking space even for your guests
Indoor activities centre
Society hall to host events or parties
Festival get together
Lifts (of course)
CCTV security and registered entry and exit of vehicles
Retail grocery shopping stores within the society
Imagine having all these facilities at an arm's distance from your residence. What more could one possibly wish for! Owning a property in Chandigarh city is literally living one's dream. It is more than safe for your family and offers you an excellent lifestyle choice. Where else would you get just about everything you may need all at one place waiting to be used? Imagine all the benefits it has to offer for your kids who will get an excellent luxurious residence to grow up in and can easily play both outdoor and indoors without any hassle.