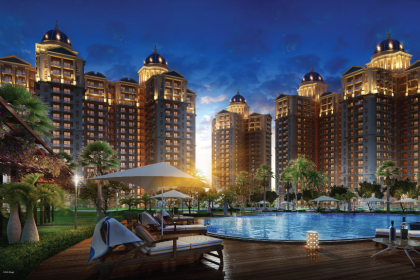 Well before you decide the sign the final cheque for your real estate purchase, make sure you have prepared for yourself a thoroughly thought through a checklist of all that you're probably looking for in your house. While buying a house may be the biggest of all hassles, what can be even worse is ending up with one that doesn't quite match up to your expectations at the very onset. Which is why it is utmost essential that before you venture out to look for residential properties in New Chandigarh or apartments in Mullanpur, you have a good idea of what you exactly need for yourself and your family.
Apartments Mullanpur
Since real estate is really booming in Chandigarh these days with high end companies building apartments with state of the art infrastructure, purchasing new flats in Chandigarh can actually prove to be very beneficial considering all the stiff competition each real estate developer would be willing to give to its counterpart. The best part about this real estate boom is the amazing benefits that customers are able to reap out of it. You can make sure that you get exactly what you need from your developer since he will always be willing to give you more than your expectations in order to secure your faith and of course investment in his project.
But also beware of anything that may sound too superficial to be true. Since there are a lot of developers promising cheap flats in Chandigarh and apartments in Mullanpur, you need to make sure that you do not compromise on the quality of infrastructure offered and the company's goodwill for a cheap price for your new residence.
You should be well prepared yourself since you're any day a better judge of what you need and how and when you need it to be.
Here are a couple of things that you must try to ensure for yourself before purchasing any flats in Chandigarh city:
Make sure your real estate project developer is providing you a 24×7 electricity back up facility. After all, after paying a good amount for your accommodation in a well-built society, who would want a power cut considering how extreme the weather conditions can tend to be these days.
Apart from electricity, what is of utmost importance is a regular and hygienic non-stop water supply. Be sure of well-fitted motors and quality tanks for your residential property in Chandigarh city.
The apartment should be well ventilated with provision for a store room so that you can store all your extra essentials or use it as a servant quarter if you want.
Your residential society should be well lit with a round the clock security system so you can be assured of your family's safety at all times.
Be very particular about the registration and date of possession and cautious of any fraudulent developer trying to lure you into buying cheap flats in Chandigarh city that may later turn out to be a Ponzi scheme. Make sure you do a background check on the developer that you're entering into a contract with.
Once you're absolutely sure of these few points, you can then see which real estate developer has other extra benefits to offer for your luxury and comfort. Make sure you do not compromise on the quality of service and are absolutely aware of your rights as a consumer in case the developer fails to give your apartment's possession within the agreed time frame. Also, ensure that you bargain the best deal for yourself before you sign the final cheque.