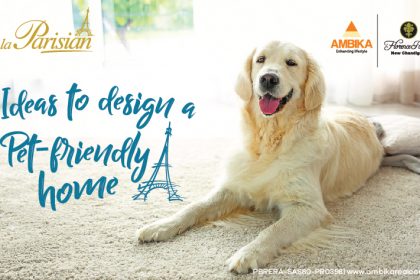 Do you love pets? Everyone loves animals. If you own a pet or pets then offering them their comfort zone is important. They need equal care and comfort as we all do.
When these lovely beings enter your life, they become our companion for many long years. Their presence at home and love for the master makes them adorable. It is also observed that the presence of pets at home can be therapeutic for individuals and families. And though animals can cause damage to household items, a family learns to adjust according to their behavior and by implementing pet behavior training.
Here some useful ideas to design a pet-friendly home: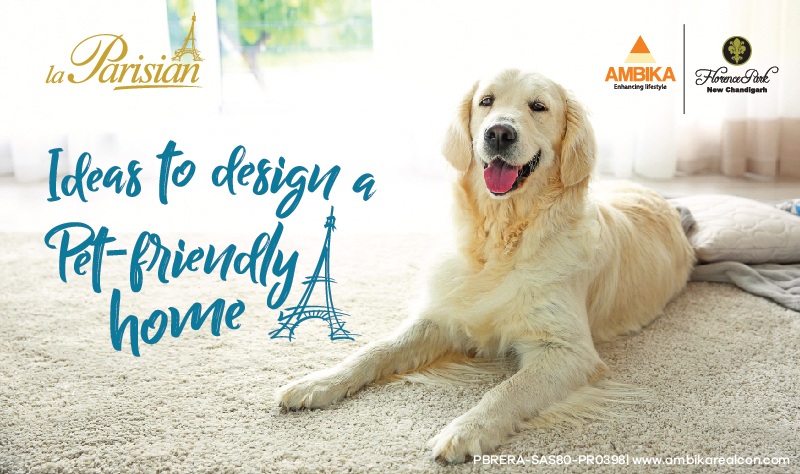 Using quickly removable upholstery
Cats and dogs love snoozing on the sofa and beds. They leave a lot of their fur behind making it unhygienic. For the sofa and chairs, use covers that can easily be removed and washed.
Avoid low hanging curtains
Pets, especially Cats, love to play with curtains. Even dogs would occasionally play games and in the process make significant damages. Use curtains that are hanging high so your pets leave them alone.
Vacuum cleaning
Make vacuuming a regular affair of household cleaning. Your pets will shed hairs all the time and there is nothing to stop this process. Make a habit of vacuuming your home on a regular basis.
Potty training
When pets are still young make sure to give the potty training. Ensure this and you will stay happy for the rest of the duration.
Anti-skid Tiles
Hard floors and tiles with anti-skid features are ideal for pets.
Secure fragile items
Keep all the glassware and other fragile items secured in a locked cabinet. It is your duty to keep such items away from their reach to avoid causing damage.
Chemical and inflammable safety
Chemicals and harmful solutions should be kept away from children as well as pets. Failing to do so can cause big damage.
When searching property for sale in Chandigarh you must also analyze the property from a pet's perspective. Pets need their indoor & outdoor space and the owners must ensure that these things are taken care of.
Some other useful tips
Dustbins and toilet lids at home should be tightly closed so the pets cannot invade them.
Cover all the sharp edges at home (furniture, electronics) so the pets won't hurt themselves.  
 Use only those plants at home that are not poisonous to pets, especially for the dogs.
 Bird cages and aquarium must be kept away from windows to avoid exposure to sun and rain.
Keep those things secured that your pets can swallow while playing.
La Parisian, Ambika Group's prime residential project is designed as a pet-friendly housing society. It is one of the most elegant projects to purchase 3 BHK in Chandigarh and Tricity region where personal and pet needs are valued.