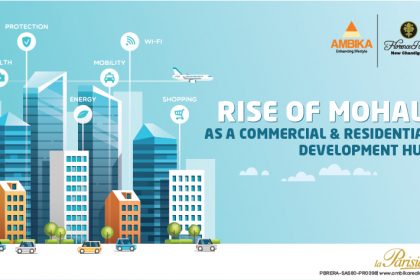 Mohali city has witnessed an unprecedented rise as the next big IT destination in India. Other than IT, industrial sectors like manufacturing, Pharmacy, advertising & media, etc. have produced numerous work opportunities in the region. And as the commercial market grows, the residential real estate graph will follow the trend.
Key reasons behind the rise of Mohali: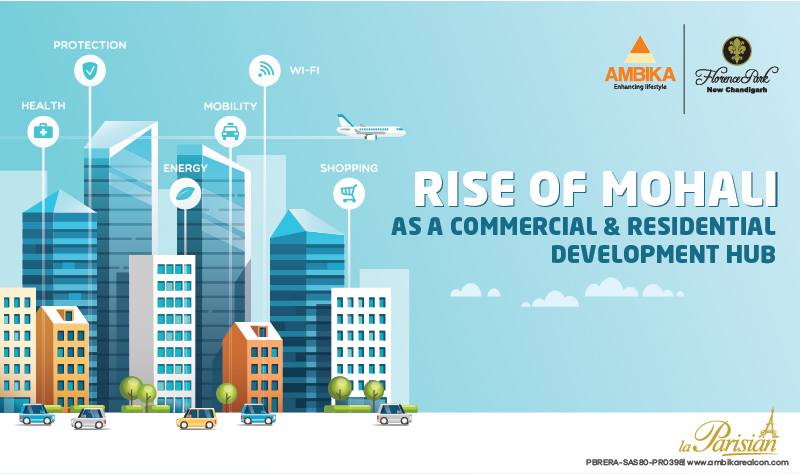 Commercial Progress
The efforts of the Punjab and Chandigarh government have finally paid off. The dream to make Mohali as an IT center is finally taking the shape. A number of international BPO's and IT firms have established their presence in Mohali. As a result, a number of ancillary industries have also emerged amidst this boom. Today, a large number of migrants are flocking to Mohali because of the wide availability of jobs.
Educational Stronghold
Mohali is a well known educational hub of north India. Institutes of international repute exist in Mohali, making it an attractive place for young students. The Indian School of Business (ISB), Army Law Institute (ALI), Indian Institute of Scientific Education & Research (IISER) and National Institute of Pharmaceutical Research (NIPER) are well-known educational institutes of northern India.
Serene Lifestyle
Mohali offers a placid lifestyle compared to the hustle-bustle of other large cities. Except during the rush hours of morning and evening, it is hard to find traffic congestions in the city. People of Mohali like to pursue a healthy lifestyle and you can witness people cycling, jogging and walking every morning & evening.
Public Infrastructure
The city is meticulously planned. Therefore, it has wide roads, with numerous service lanes and bicycle tracks. There are countless parks in the city thronging with fitness enthusiasts. The public transport is fluent, with buses, autos, and cabs easily available. Most importantly, the city is home to the new Chandigarh/Mohali International Airport.
Affordable Living
Mohali is comparatively inexpensive to live in. The cost of housing, transport, and everyday necessities is much less here than in the metro and megacities of India. The overall cost of living in Mohali is one of the prime reasons for the rise in its popularity.
All the factors listed above have complimented the growth of residential real estate in a big way. Builders are offering residential flats for sale in Mohali, available in all size and prices. We can say that a buyer is pampered with choices.
Ambika Realcon developers are the pioneers of luxury residential project in Mohali. La Parisian, the gothic-styled residential project in Aerocity, is one of the premier properties available in Tricity. Their elegant 3 BHK flats in Mohali are highly sought by the investors and first-hand buyers.