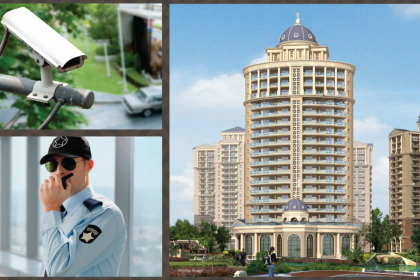 If there is any name that has been maintaining its dignity and consistency since inception, then it has to be Ambika Realcon Private Limited. Real Estate has been its forte empowering every individual to own a dream abode that is achievable. The developer is based out of Delhi while the corporate office is located in Chandigarh. Their ultimate goal is to give a new dimension to the world of real estate in the northern part of India.
The founder Ritesh Sehgal and the co-founder Diwaker Bansal have held their head high for the kind of quality homes that they have been offering for grab at an affordable price within a stipulated time. Their project Florence Park is already in news for their different from the ordinary architectural design that can blow anyone's mind. Apartments in Mullanpur which once were never thought of have come into reality. Of the two projects, Florence Park is almost up for booking.
Incorporated on the 25th of June in the year 2006, it has earned decades to its excellent service. By far, there seems no competition that can withstand the toughness and quality of Ambika Realcon. The developers have invested heart and soul in getting Ambika where it stands today. If you are looking for residential flats in Chandigarh, then Florence Park by Ambika Realcon is what you should prefer owing to its premium lifestyle and modern amenities.
The question why one should choose Ambika and not any other group is rational. There is a rational justification to it too. There are many ace points one will be bewildered to not to consider while choosing Ambika.
All its properties have basic amenities like modular kitchen and modular wardrobes. Can you imagine a posh lifestyle without them?
There is by default state of art gymnasium and sports center
The architecture is not just gorgeous but vastu compliant. Now that definitely talks about the peace and serenity that one can get in Ambika homes
The architects hired to get the final result are highly qualified and skilled with years of experience in their bag
It is located amidst nature
Security is at peak with 3 tier security system that keeps a tab on your safety and security round the clock
What more can one expect out of luxury flats in Chandigarh? Ambika Realcon is a name synonymous to perfect living.