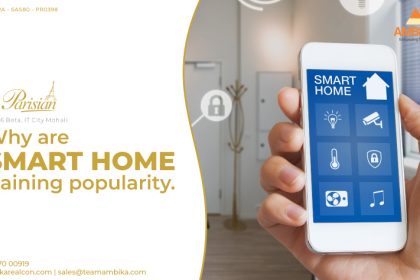 Due to latest designs and technologies, smart homes are highly gaining popularity in World. Due to the main features like latest technology and digitization, the 'Smart Homes' concept that was once a far dream is now a reality.

Smart Homes are all about having a best experience by home owners. Smart home is a one that is secure, energy efficient and easier to manage. Because of all these factors overall quality of life has been improved. Smart homes are automated that have all electrical functions and facilities that can be connected and controlled by a smart phone or a computer.

Most of the real estate developers are building smart homes that have lighting systems, gas leakage detectors, fire detection systems, entertainment systems and energy efficiency systems. Therefore, we can say that Smart Homes not only provides better security, aid and comfort to the resident but also provides significant energy savings. More and more people are switching from normal to smart home lifestyle.

WHY SMART HOMES ARE GETTING SO POPULAR?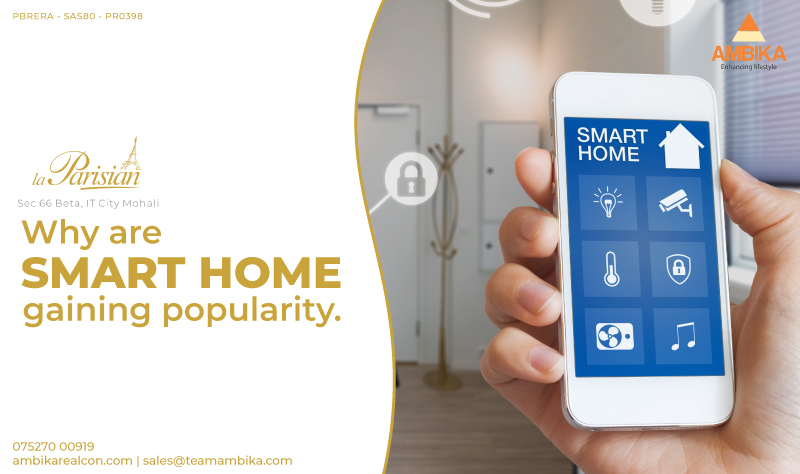 BEAUTIFUL LIFESTYLE: Today most of the people want to live in smart homes that can be made according to their needs and budgets. Every home buyer wants to incorporate global trends in his home.
COMFORT AND CONVENIENCE: In today's time, everyone wants to manage his home by using a phone or laptop. People prefer smart homes wherein they could turn on/off/view the home security system, turn off lights and fan while resting on the bed
RENEWABLE SOURCE OF ENERGY: Many homeowners look for home that has renewable energy systems. This system helps in achieving data of consumption on regular intervals.
FUTURISTIC CONCEPT: Smart and Connected homes are no longer a futuristic concept. It is fast gaining popularity. People are willing to spend on safety, comfort and style.
In case you want to buy a house in chandigarh that has entire facilities then, do meet Ambika Realcon.