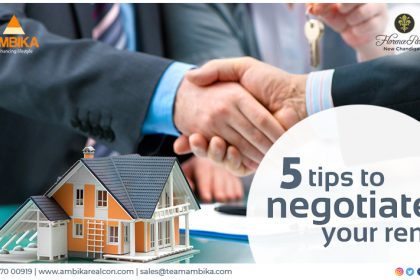 In case the perfect place you are looking for gets out of your budget or the proprietor elevates the rent on your current place, in such scenario you always have the choice to negotiate the rent. It may sound terrifying, but with a little plan, you just might gain over the landlord.
Listed below are the 5 tips to negotiate your rent: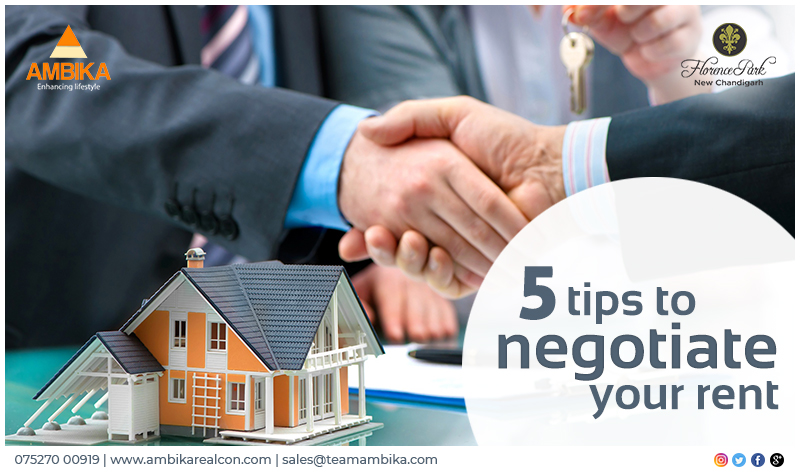 1.Discuss the rent prices:
Take out a good time and ask your landlord if he is ready to discuss rent prices. If you're negotiating rent for a new apartment, it's vital to know who you are discussing to. A Huge property company has less chance to negotiate rent; whereas an independent landlord has more extent to change rates.
If you're facing the issue of a rent increase, have the conversation at least a month before your lease ends so that your landlord has good time to consider the offer.
2.Talk about your strengths as a renter:
In case you are looking for a new abode, you can show your landlord how financially stable you are. This can be done by paying a few months of rent in advance. In case if he increases the rent, you can remind him about your reliability as a tenant. Show him that you've always paid your rent on time, and have kept the home in good shape. This all will help to prove your importance and offer them an incentive to keep your current rent.
3.Extend your lease for a longer time:
Plan to stay in current apartment for a good period of time; this will indicate that you're a good investment. The landlord will never take a risk with a new tenant; this could be a good compromise.
4.Offer to finish the lease in the summer:
Landlords are aware of the fact that the summers are usually the season to find tenants. Most people have adjustable schedules during summer, for example, recently graduated college students looking for flats, there are more people looking for rental spaces. Telling your landlord to end your lease in the summer can be a good option for a landlord, and he might be ready to low prices in exchange for the good end date.
5.Know about the property's value:
Do have the knowledge about the rent in the prevailing market. Knowing average property prices and frequency of rent hikes in the neighborhood may give you leverage.
Before negotiating the rent prices do follow the above mentioned tips. Read about 7 Tips To Make Your House Look Bigger.