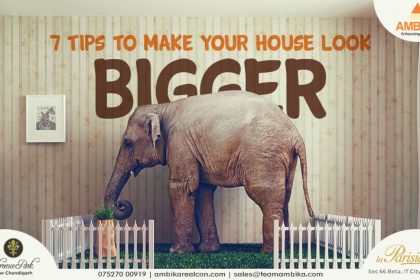 No doubt small homes are cozy and alluring but they can also appear reclaiming to decorate. Due to the small space, it becomes really difficult to put all the things like sofas, tables, and chairs together. It is not necessary to crowd a tiny space. It's a difficult task to manage and decorate a small home. It is a task of a big struggle to make a small room look bigger. There are plenty of tips that will help you to make your small space look more charming and inviting.
Listed below are some of tips to follow that can help you to make your home look bigger in size: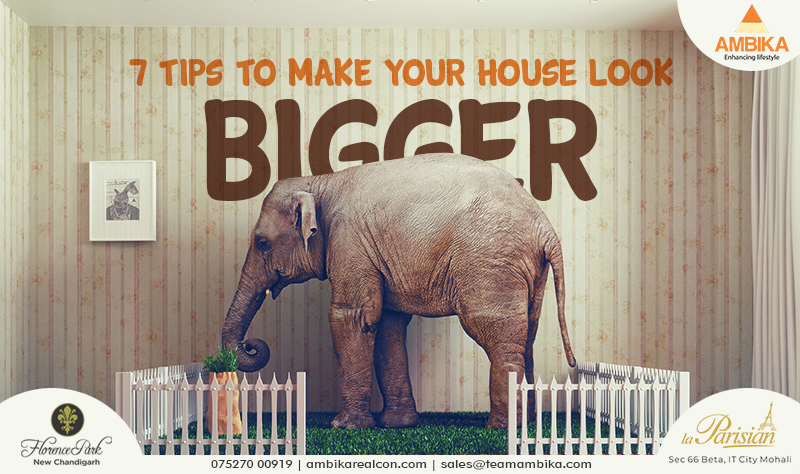 1. Open all the windows and let the natural light come in. Make sure your house has enough natural lighting. Natural light will open up your space.
2. Try to implement bright colors like white as it will give the deception of a bigger space. That is why the minimalist design has become very popular.
3. Add drapes to a room and that two of the same color as that of the walls. The same color of drapes will make your space look bigger.
4. Use raised sofas and armchairs, just to create a sense of light and space.
5. Add some drama to your small house. Add pieces of Artwork and paintings this will make your home look more luxurious and bigger.
6. Decorate your home with small furniture. One specific furniture piece such as armchair will keep the space clear and open. Use Furniture that can be folded or stacked. It is easy to push it out of the way when it's not in use.
7. Paint your ceilings with the bright color. This will drive the eye upward, and create the deception of high ceilings.
Do follow above-mentioned tips and make your home look bigger and beautiful.
If you are looking for a new home option then you must consider an array of flats for sale in Chandigarh and in the Tricity region. Whether you want a small 1 BHK or a spacious 4-5 BHK flat, Tricity has a multitude of options.