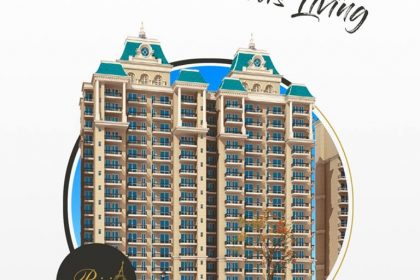 The industrial growth in Chandigarh and its adjoining towns like Mohali and Panchkula is skyrocketing in 2019. Tricity has not witnessed the boom of this kind ever before. More and more immigrants from other states like J&K, Himachal, Haryana, and Uttarakhand have moved to Chandigarh for better opportunities. All this gives a fillip to the real estate projects in Chandigarh in a big way.
The Best Location For Real Estate Projects in Chandigarh
Several existing locations are witnessing major real estate construction. At the same time, new locations are been identified to meet the demand for housing and commercial real estate. Here are some of the best locations in and around Tricity that are worth mentioning.
Kharar, Mohali:
Once a sleepy village, Kharar is now a bustling residential and commercial center. Real estate developer has taken a particular liking for this area because the land prices are still affordable and the landscape is clean and green.
Are you planning to settle down in Mohali? Once you relocate the first requirement is for a 3bhk flats in Mohali that is not just comfortable but also offers facilities to make life easy. Public transport, accessibility to the market, schools & hospitals nearby are important.
Real Estate Zirakpur:
It is the epicenter of growth right now. There is more real estate growth in Zirakpur right now than anywhere else in the Chandigarh region. It is tipped as the best location for real estate projects in Chandigarh.
Landran:
Close to Kharar in Mohali is Landran – the new address for luxury residential projects. Known for its wide open space and agriculture landscape, Landran is one of the most preferred areas for real estate projects near Chandigarh.
Aerocity:
The area owes its name because of the proximity to International Airport. Aerocity is a fast developing real estate project in Chandigarh. It is also in close proximity of national repute institutes like Indian School of Business (ISB), Army Law Institute (ALI) and IISER. Mohali IT City is next door.
Mullanpur:
Fondly called new Chandigarh, Mullanpur appears out of the city limits, but its close proximity to the city center makes it an ideal location for residential purposes. Not surprisingly, many developers have taken up real estate project in new Chandigarh, with many more in the pipeline.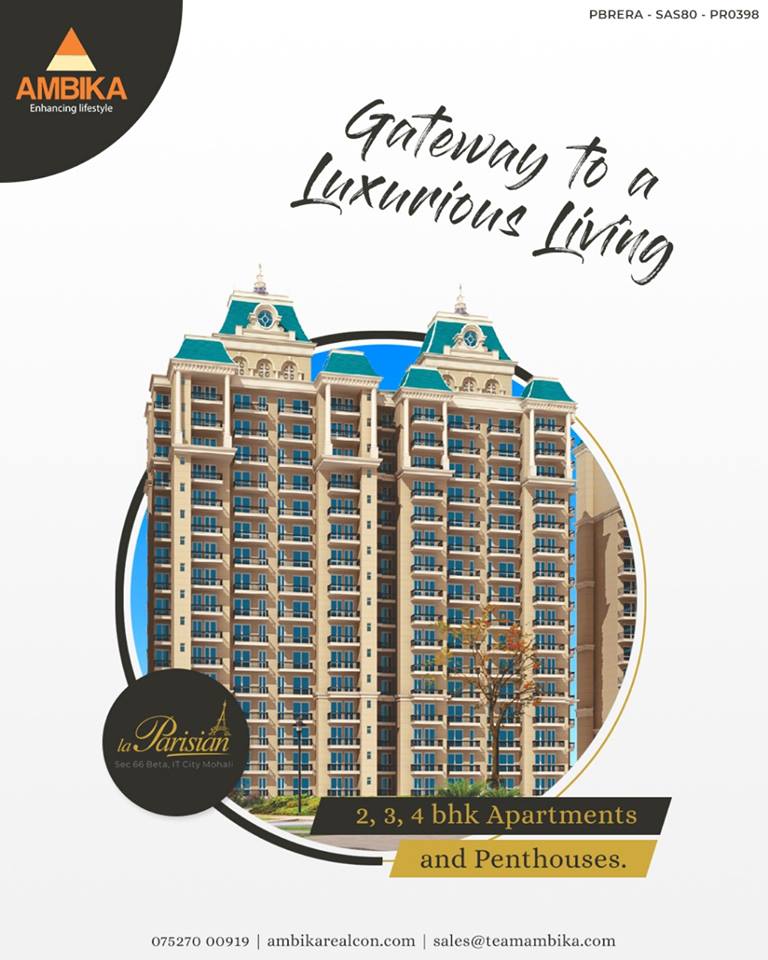 Amongst other projects, the following two projects have got the attention of new home buyers.
Florence Park in Mullanpur, New Chandigarh
Based on the theme of Italian city Florence, Florence Park is green & pollution-free real estate project near Chandigarh. It promises affordable housing with no compromise on the modern amenities that a home dweller expects. The project is easily accessible from Chandigarh center and offers vintage European architecture.
La Parisian in Sec 66B, Aerocity, Mohali
Based on the theme of Paris city, La Parisian is a luxury residential project with ongoing construction, The project offers gothic European style architecture with an ambiance of Paris city. Amenities and facilities are at par with the best ones in the region.
La Parisian residential project, located in Mohali in Sector 66b is one of the classiest luxury flats in Mohali. Rated as one of the most happening projects in Mohali, Ambika promises to deliver luxury lifestyle within their reach and budget.