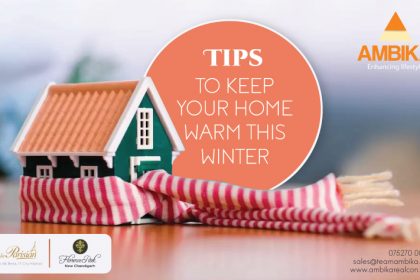 Winter is soon coming and there is not much that you can do to control cold outside but still you can do a lot to make your home warmer this winter. Switching on the room heater is not only the way to keep your home warm during winter. There are other ways also that can help you to stay warmer and comfortable at home.
Listed below are some of the tips to keep your home warm this winter: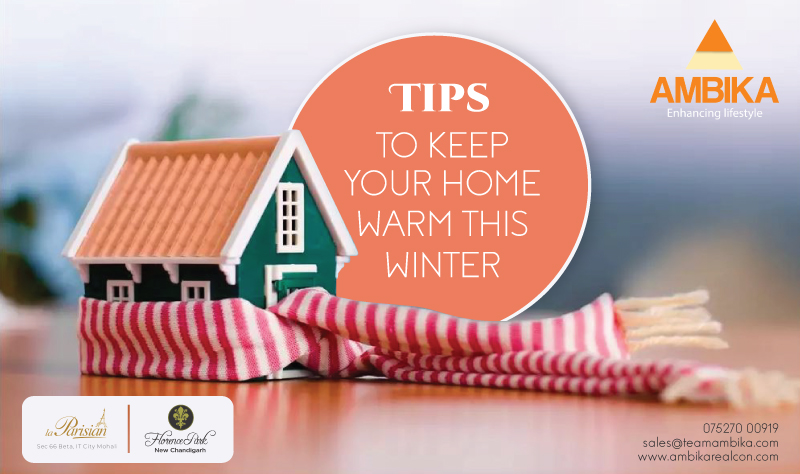 1. SPIN THE FAN CLOCKWISE:
During winters, Clockwise rotation of ceiling fans at low speed pulls cool air up. The rotating blades of fan pull cooler air up, so higher, warmer air flows down into the room. Redistribution of the air just makes the space feels better.
2. USE CURTAINS:
During day time, take the full advantage of sun. Open your curtains and windows and let the sunlight to enter into your room making your room warmer. During evening time, close your curtains this will help to keep warmth in your rooms. Make sure that there should not be any gap so that the warm air can stay in.
3. CHANGE YOUR INSULATION:
Install 25cm of insulation throughout your loft. This will help to reduce the loss of heat through the roof. If your home in under-insulated it will bring cold floors, outrageous energy bills and a variety of other problems. So, it's better to have proper insulation.
4. SEAL ALL DOORS AND WINDOWS:
According to some sources, sealing your doors, windows and cracks in the floor can help you to save £25 per year. You can use Self-adhesive rubber seals around doors and windows and door draught. This is cheap and easy to install. So it's better to seal doors and windows before winter arrives.
You can't stop winter from coming, but you can take steps to keep your home warmer naturally during winters. Read Here -> Benefits of Indoor Plants
People with larger families need to look for a large house to accommodate family and guests. One can consider 4 BHK flats in Chandigarh to meet their familial requirement, expect good residential facilities and the overall services at their disposal.