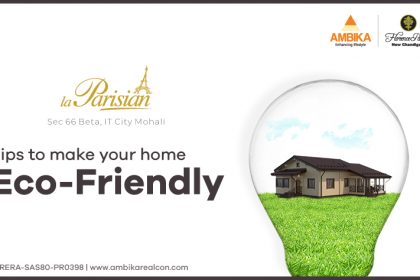 Saving the planet begins at home. Many of us wish to imply more sustainable methods to help the planet and contribute to eco-friendly living. And it may seem a tough thing to do, but it actually is almost as easy as it sounds. Some simple steps can help you tun your home into an eco-friendly sustainable household and you can be proud of doing your bit to help the planet.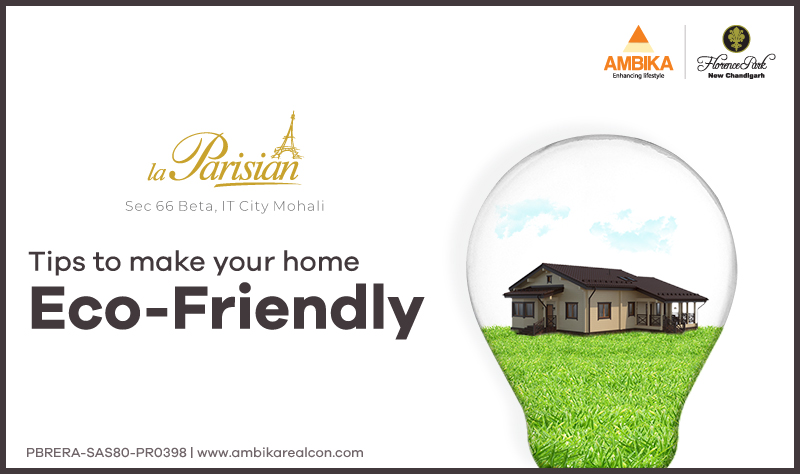 Energy-efficient appliances:
Our modern living is dependent on a lot of appliances and gadgets and it is not a seemingly easy task to get rid of them all. But we can always use more energy-efficient appliances at home that save on a lot of precious energy. Also, make use of LED lights and swap all the other lights at your home with these. They are much more energy-efficient and are more sustainable.
Solar Panels:
Most of the new age apartments and housing structures have solar panels to meet their energy requirements and it may become necessary to use them in the coming future. Solar panels are an efficient way to reduce your electricity bills and are easy on the environment. So go solar.
Use line dry/ air dry:
Let your clothes dry out in the air on drying lines in the balcony of your apartment. Not only it saves precious energy but is also a way that your clothes will last longer than they usually do.
Plug out:
Plug out all the appliances when you are not using them. The devices plugged in can still use energy. Plug out your TV, cell phone and all the gadgets that you are not using them or charging them. This is a small but good start.
Stair it up & down:
Make it a habit to often bypass the lift and take the stairs. This not only helps to keep you healthy but also keeps the planet healthy if more and more people use this way. Lifts use quite a lot of energy coming up and down.
Reduce shower time:
This may seem difficult for the people who enjoy the luxury of a long hot bath. But reducing your shower time can seriously help you reduce water wastage by a drastic measure. Also, fix any leaky faucet or tap immediately so that less of the precious water is wasted.
Luxury homes are the newest trends among buyers. First time home buyers are investing in 3 bhk flats in Mohali with the vision to have long term returns from the ever-growing real estate market of Chandigarh and its surrounding areas. Invest in luxury flats in the area for optimal returns.